Everytime I type that phrase I get the song "Born to be Wild" stuck in my head.. I can't help it lol
Recently I was involved in the tattoo swap on Craftster and I was blessed with getting the hippest of all chicks.. Kittykill.. as my swap partner. She truly spoiled me people.. truly. But I tried my best to spoil her, too. My favorite thing I made for her is this sampler... which I actually copied from one that Jenny Hart of Sublime Stitching made. It's made using all Sublime Stitching patterns from the new Tattoo Letters set.. I'm really proud of how it turned out. I hope ya'll enjoy!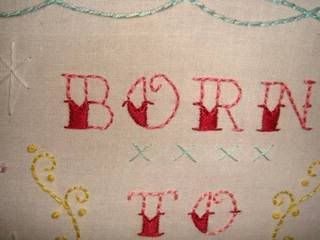 And of course I have to show ya'll what else I made Kittykill.
Truly, this next piece is one of my favorite things I have ever made. It turned out so cute!
It's a framed embroidery.. I painted the frame.. of a pimped out little bluebird created by the one and the only Mitch O'Connell! Thank you Mr. O'Connell for being so brilliant that you would think to pimp out a sweet little bluebird.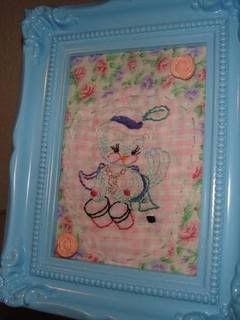 And then lastly I threw in another little Dreamcatcher.. just for fun. This one's more my taste than the first one I made. I really wanted to keep it myself. In fact, every single thing I made for Kittykill during this swap I wanted to keep for myself!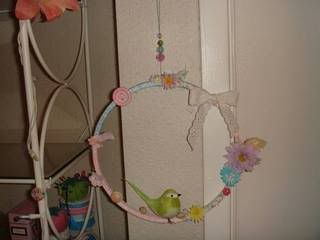 I hope you liked it all Kittykill!